We love our partners and we USE their services/tools/memberships!
Below we'll tell or link you to WHY we recommend them, and have a link to check them out for yourself.
If you've ever been stuck in a regular gas station wondering how on earth you got in and how on earth can you GET OUT or even get your fuel safely, this is for you!
We routinely use the Open Roads app to find discounted fuel that's at pull-through easy-access truck lanes at truck stops and travel centers. You can even get DEF right there at the pump and it's fresher and cheaper than the boxed store-bought DEF!
Our F-250 can fill-up at these pumps in about 90 seconds! Once you've tried it and experienced filling up your diesel vehicle at light speed, you'll never want to go back to regular pumps again. Sign up today!
One of our most memorable trips was to a HipCamp in North Carolina. A lovely woman had setup 5 full hookup RV sites on her property atop a small mountain overlooking the Smokies. We had such a great time there in our first camper while the kids were so much younger.
HipCamps can be desolate properties, or ones that grow and sell mushrooms! And anything in between! We've always enjoyed them for off-the-beaten-path great stays.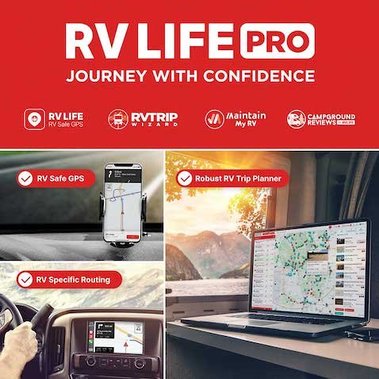 Are you going to make it under the bridge coming up in 10 miles? You need an RV-centric GPS, and RV Life Pro has it in their RV Safe GPS app.
Their RV Life Pro Trip Wizard is amazing for planning out your travels, with tons of configurability like RV height, weight, MPGs, and trip parameters/preferences.
Whether it's a two-day or 2-month trip, the planner alone is worth it. Their other tools like RV Maintenance Log are also invaluable.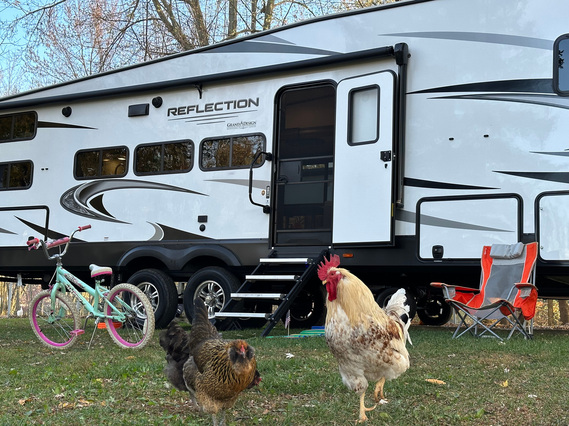 In a pinch for a quick overnight and DON'T want a Walmart?
Need a peaceful stopover to relax and rest before the next leg of your trip?
Look no further than Harvest Hosts and Boondockers Welcome, which are now combined into one ginormous directory of farms, brewpubs, museums, churches and more, and residences that welcome brief overnight RV guests.
We've used this membership many times and each was a memorable and pleasant stay! Pictured is our stop at a small Michigan farm for a few days. HH/BW even has golf courses as an option!
Silly Disclaimer Nobody Reads
We only recommend products and services that we use. All opinions are our own. Links on this or other pages may look long and full of weird characters, but it's just a way of us linking you to great things and telling them we sent you. We may earn an ounce of credit, but it costs you nothing more than usual.